REACTIVATE YOUR TASTE BUDS
Since 2016 we have been purveying specialty foods made by skilled artisans using traditional methods and high quality ingredients. Discover a well-curated selection of unique goods created especially for you who love great taste.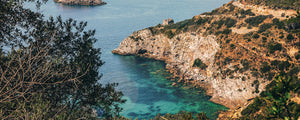 Mediterranean Flavours
A taste of our favourite places
From the Basque Country, to Spain, Italy, and Greece
Shop Mediterranean
By Us & From us
It's Personal
With a multicultural team of baristas, chefs, and hospitality legends, we strive to provide you with exceptional and personal service. We are a neighbourhood shop that is proud to be local.
A curated selection
Tasted & Certified
It's all about providing a curated selection of simple pleasures, supporting local and international producers and makers. Filling the deli with flavours that tell a story we want to share.
Community Driven
Supported by locals
As romantics, Omeio could only exist if it was based on a strong sense of community, looking to bring back that good old fashioned 'real people' vibe. Thanks to our wonderfully supportive neighbourhood, this was made possible. Behind the screens, we are also on hand to serve you in person at your local deli 7 days a week.
The Deli
We are based in Paddington at 31 Macdonald street
Frequently Asked Questions
Your delivery options will be based on your location and as follow:
Postcodes within 5km | FREE on all orders
Postcodes up to 15km | $8.5 Flat Rate or FREE for orders over $60
Regional & National | $12.5 Flat Rate or FREE for orders over $120
Please visit our delivery page for more information.
After checking out, your order is sent directly to our Deli located in Paddington. We then start preparing it straight away by personally picking and packing every item. Your package is carefully put together by hand and using the most sustainable materials.
Every order is prepared within the hour when received between 8am and 2pm. When ready, it is picked up and delivered by our partner courier within 2 to 7 days depending on you location.
Any orders received after 3pm will be prepared and delivered the next day at the earliest time available.
With more than 20 years experience in the hospitality industry, we have gathered a wide list of contacts including local and international suppliers and food artisans. All of our products are sourced based on their quality, as well as our relationship with the producers, which we consider equally as important.
Omeio comes for the ancient Greek word "Omeios" [Ομειος] which is defined as something that is "similar but different".
Yes! You can use Shop Pay which remembers and encrypts your details, so you can speed safely through our checkout in one tap. You will be able to choose between free pick-up or delivery without entering any further information. Learn More