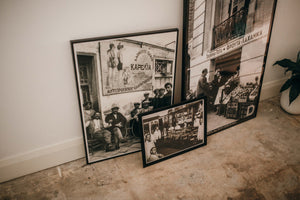 Your Local Purveyor
Of Good Food
Klara & Niko
From us to you
" Hi food lover! Thank you for joining the table. You have good taste. My name is Niko, I am the co-founder of Omeio Artisanal Deli. My wife Klara and I founded the company in 2014, frustrated by not being able to find any online food stores providing a modern experience, we were tempted to create one ourselves."
Image: Owners - Klara & Niko
First Launch
Got to start somewhere
We gathered our industry contacts and started collaborating with a few producers, most of whom are still present at the deli today. Fast forward to September 2014, Omeio was launched online based on the concept of a curated selection of fine foods.  
It took off within the first 3 months and very soon, in order to grow, our plan was to invest in a warehouse space in order to offer more of what we love.
However, we very soon realised that one of the values that we enjoy the most is the warmth of being hospitable. This is harder to accomplish in a virtual environment such as the internet, as opposed to a brick and mortar shop.
The Deli
Family and community
The scouting for a retail spot started and took over a year, but we finally found the one: 31 Macdonald Street, Paddington. Omeio's new home could not have been in a better place. Klara and I got back from our wedding in Greece and signed the lease the next day.
My parents flew in from Corfu, Greece to give us a hand. We did everything ourselves. Friends gathered as well to the task, and in just 4 weeks the doors were open - December 17th, 2016.
From only a handful of products, and very little foot traffic; we now provide a selection of over 500 items, serving over 200 people everyday.
Image: Niko & his dad fitting out the deli.
How it works
Order
Shop from our curated selection of local and international artisan foods and drinks
We Pack
Within the hour our team will carefully hand pick and pack your order using our sustainable packaging
Delivered
Once ready, your package will be available for free store pickup or delivery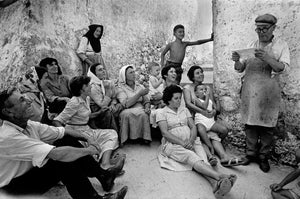 Provide and support
Purveying hand-selected premium goods by providing exceptional personal service while supporting small businesses and local artisans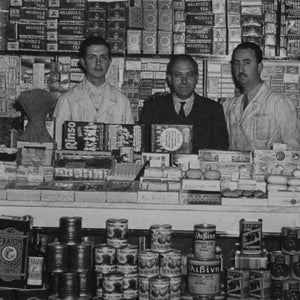 Tradition
A Neighbourhood shop
Honouring the local corner store that was much more than just a store. Acting as a social epicentre of the area, where neighbours, friends, and visitors can gather and meet.
While providing a friendly face and a safe place to come as you are.
Honesty
Exceptional Personal Service
We are committed to bringing back the experience of the neighbourhood shop, we know most of our customers by name and we'll get to know you too.
'Ceo'
'La patrona'
'The General'
'Belo'
'Bossman'
Connect
'Young Dog'
'Sunny Smile'
"We Work for what we stand for"
We are dedicated to conducting business ethically and honestly, putting into practice every day the values we share as a team.
Responsibility
"A safe, respectful, and supportive neighbourhood shop"
We believe that health and safety should always remain a priority. Our role in the community goes beyond just selling good food. We are pleased to provide moral and practical support whenever we can.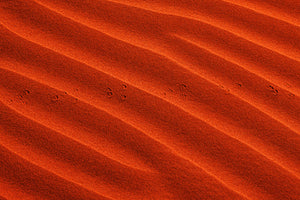 ACKNOWLEDGEMENT OF COUNTRY
In the spirit of reconciliation
Omeio Artisanal Deli acknowledges the Traditional Custodians of the country throughout Australia and their connections to land, sea and community.
We pay our respect to their elders past and present and extend that respect to all Aboriginal and Torres Strait Islander peoples today.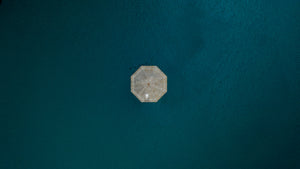 Inclusion & Diversity
Everyone has a seat at our table
We like working all together for who we are and serving you well for who you are. Food has that magic ability of bringing everyone together and no one should ever be excluded. Our team is multicultural and includes people from many different background, which is something we are proud of.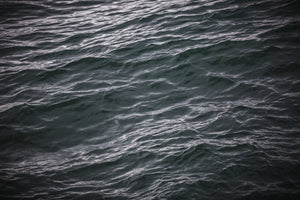 Integrity
Moral principles defines the way we do business
Whether in-store or online, our business practice is guided by honesty.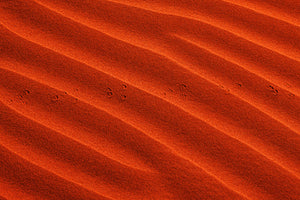 Environment
"Let's not make it worse, let's make it better"
We have committed to sustainable practices with compostable, recycled, and reusable packaging. By offering local delivery we are also controlling and reducing our carbon footprint.
Furthermore, we have joined Eco-Alliance to contribute to global reforestation, as well as Melbourne based Returnr to offer reusable packaging options.
A modern traditional deli honouring the neighbourhood shop and inspired by the Mediterranean diet. This is not a cafe. 
A well-curated selection of fine foods, both local and international.
Since good taste. But more precisely we launched our first website in 2014 and opened our doors in December 2016.
The origin of the name comes from the ancient greek work "Omoios" [Ομειος] meaning similar but different.
31 Macdonald Street Paddington, Sydney NSW 2021 Australia
We deliver Australia wide with different options based on product type, for perishable and non-perishable items. Learn more about our delivery service here
Traditionally, a deli is a retail store that sells a selection of fine artisanal foods.
Artisanal food encompasses breads, cheeses, fruit preserves, cured meats, beverages, oils, and vinegars that are made by hand using traditional methods by skilled craftworkers, known as food artisans.
Give 15% + Get $15
Refer a friend
Because good things in life are meant to be shared.
Give someone 15% OFF and receive $15 OFF to use on your next purchase.